Description
BENQ TK850i 4K SMART CINEMA PROJECTOR
RIO Sound and Vision, is no one of the largest stockist of BenQ Cinema Projectors, our aim is to provide you the customer the expertise in selection of quality cinema projectors, our vast knowledge will guide you in the right direction in buying a new projector, plus the added bonus of installation should you require it. Come in now and experience the difference.
Own Movie Theater at Your Home
Let your imagination soar beyond the stars to experience cinema as it was meant BenQ Home Projectors. With ultramodern sleekness, lifelike cinematic colors and strikingly sharp details, BenQ projectors complement luxurious lifestyles by unleashing ultimate audiovisual experiences with simple wireless freedom.
BenQ, the #1 DLP 4K projector brand worldwide
BenQ's exclusive HDR-PRO projection technology enhances 4K HDR contrast range for improved detail. Supercharged by HDR10 and HLG (Hybrid Log-Gamma) support, you'll enjoy a peerless visual experience. From live sports to 4K Blu-ray discs, viewing will never be the same again.
* HLG is a high dynamic range (HDR) standard jointly developed by the BBC and NHK and supported by video services such as the BBC iPlayer, DirecTV, Freeview Play, and YouTube.
One Projector. Endless Entertainment.
Whether movies, shows, sports or live TV, BenQ Android smart projector has the most extensive entertainment library available. Featuring an easy-to-use interface, BenQ's projectors provide easy access to Google Play for full family fun.
You can stream to your projector right from your iPhone, iPad, or Mac. Or share your photos with everyone in the room.
Google-certified Android TV has built-in Chromecast technology. Cast your favorite entertainment—movies & TV shows, music, games, sports, photos, videos and more—from your Android or iOS device, Mac or Windows computer, or Chromebook to your projector, all without needing to purchase a TV stick.
*You can cast Netflix content ONLY via your laptop Chrome browser casting, but CANNOT via the mobile device Chrome browser due to the Netflix policy.
– On Android: Download and open Google Home.
– On iOS: Download a Chromecast-supporting app like Video Cast. Select the projector from the top right hand of your screen.
5,000+ of Google Play's Latest Apps
Enjoy 5,000+ of the latest Android apps, movies, TV shows, live sports, news, games, music, and more. Anytime, anywhere, across your devices, there's something here for everyone to love.
Amazon Prime Video Originals
One-button app access to exclusive Amazon Prime originals and a huge collection of 4K movies and shows.
One Google Account for Seamless Streaming Fun
The Google-certified Android TV keeps your favorite content front and center, and easy to access. Find your next binge or revisit an old favorite with ease and convenience.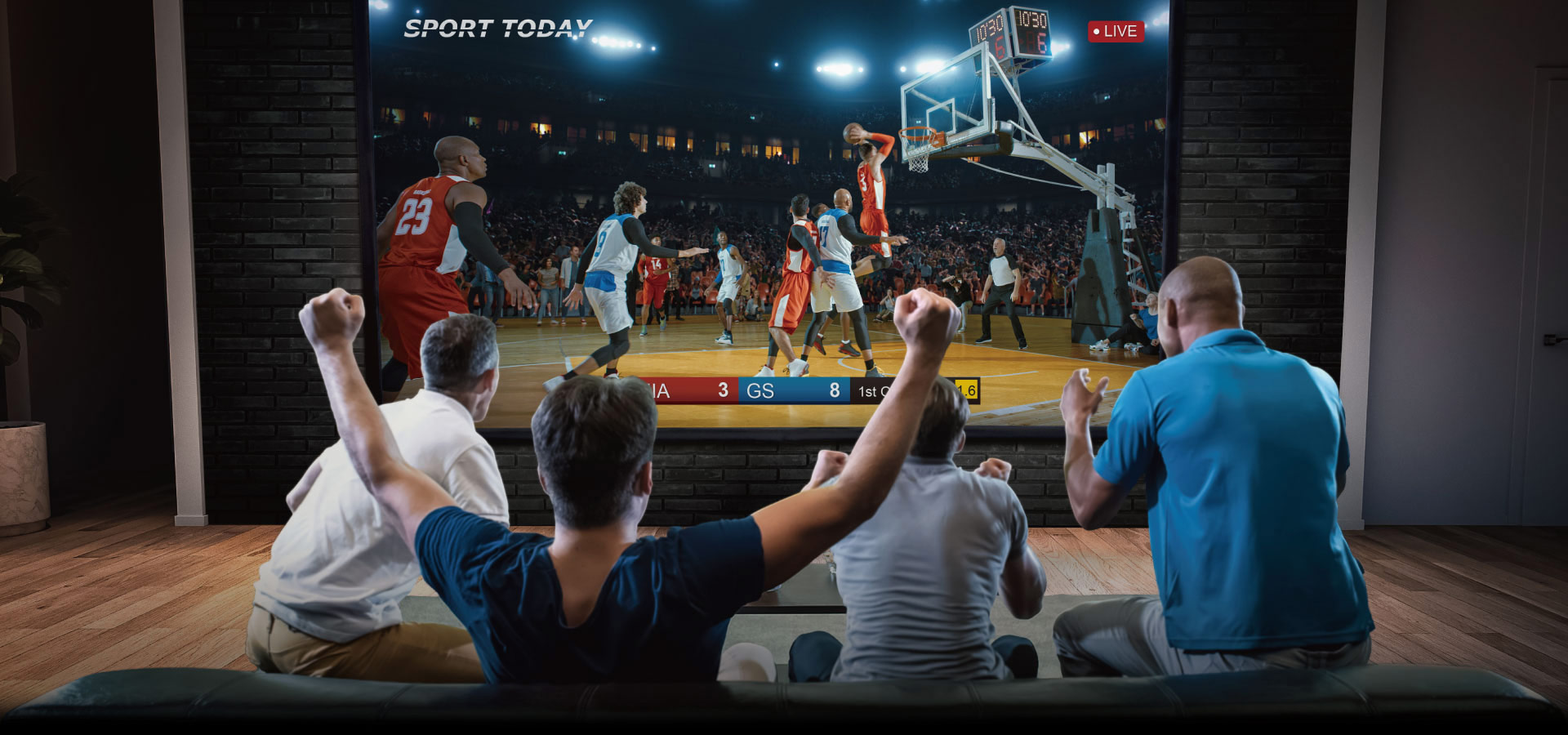 *App availability is subject to the respective providers in the market.
Be amazed by authentic HDR intense binge watching and sports viewing experiences — even in well-lit rooms. It's easy with TK850i 4K HDR smart home projector with Android TV. Glide through simple set up, then kick back and enjoy 100"+ projected 4K UHD 8.3 million pixel pictures and stellar audio. Whether it's your first home theater projector or an upgrade, you're sure to love TK850i with Google-certified Android TV sporting events, movies, and games from the Google Play Store.
*You can cast Netflix content ONLY via your laptop Chrome browser casting, but CANNOT via the mobile device Chrome browser due to the Netflix policy.