Sale!
CANTON: GLE 496 PK
GLE 496 – Floor Stand Pack | CANTON
BUILT QUALITY YOU CAN'T BEAT
GERMANY ENGINEERING
DETAIL AND AUDIO PRECISION
$3,396.00
Description
CANTON GLE 496 FLOOR STAND PACK
Brand
CANTON
Canton Speakers
CANTON since 1970 have been handcrafting their speakers and cabinets in Germany. Now available here in Australia, these speakers are truly a piece of workmanship and sound quality like no other. Experience CANTON in one of our showrooms or buy now online.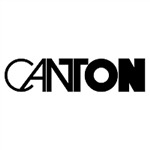 CANTON GLE 496 FLOOR STAND SPEAKERS (2QTY) MADE IN GERMANY
CANTON GLE 456 CENTER SPEAKER (1QTY) MADE IN GERMANY
CANTON GLE 416 REAR SURROUND SPEAKERS (2QTY) MADE IN GERMANY
CANTON SUB 8.2 8INCH POWERED SUBWOOFER (1QTY) 250WATTS RMS MADE IN GERMANY
Reviews