Description
BENQ X3000i GAMING PROJECTOR
Ultimate Immersion for Open World Gaming
BenQ X3000i, the most immersive gaming projector, overwhelms you with the most cinematic visual and auditory impact with 240Hz refresh rate and allows you to explore smoothly in open world games. Gain total immersion in the games out of X3000i at your perfect game cave.
True 4K resolution and the industrial 100% DCI-P3 colour coverage breath life into every detail as in the scenery and the skin tones. The true-to-life visuals are what makes you blend in with the game world.

Ultra-Reality with 100% DCI-P3
The wider the colour gamut, the more colours you can see in your game world. BenQ CinematicColor™ technology reproduces the authentic colours in games, surrounding you as the hero in a movie-like game world.

Big and Clear in 4K Resolution
True 4K (3840 x 2160) 8.3 million distinctive pixels augmented by HDR10 renders each fiber of hair and clothing with subtle highlights and rich texture.
Slight Changes as the Light Changes
Discover subtle changes from scene to scene in both bright and dark landscapes with BenQ HDR-PRO™ technology. Sense the difference in the shifting shadows enclosing with degrees of light shown upon the magnificent land. Enhance the experiential part of you as you explore an intended cinematic panoply.

High Contrast Dark Scenes
HDR-PRO™ and Dynamic Black technology delivers vivid contrast and realistic shadows even in the dark splendor of the scenery as its algorithm optimizes light power* and adjust appropriate brightness shown on screen to reveal fine points in blackness.
*The optimizes light power can be enabled when users switch to "SmartEco Mode".
Balanced Adjustment Enhanced
Black detail adjustment presents even more visibility in dark areas depending on your gaming needs.
Complete Control in Every Domain
Determine the location and impact of on-going actions with fine-tuned sounds converging from varying directions. You can own total control to master the domain with competence and form well-crafted movements for your real-time reactions.
Game Audio Are Now Cinematically Real
Built in 5W x 2 stereo treVolo speakers with dynamic stereo enhancement powered by Bongiovi DPS technology perfectly reveals the clarity of the clank and chink when blades clash, presents depth in bass music, and emphasizes ambience fine-tuned through special audio modes.
The balance among bass, midrange, and trebles reproduces the expansive sound field and expressive sound details.
Bongiovi DPS technology enhances stereo field imaging for better sound directivity and detail processing.
Fine-tuned audio modes are dedicated to bringing out the sound details, distances, and directions of various game types and scenes.
Ultra-fast 4.16ms* low input lag under fast mode conveys your sights, hearings, and thoughts into actions with zero delay.
*Input lag is 4ms: [email protected], 8ms: [email protected], and 16ms: [email protected]
A Portal for Any Gaming Cave
Intelligent user-friendly design sleekly completes any décor. Adjustable feet with optional magnetic upside-down positioning allows hassle-free setup on your chosen surface.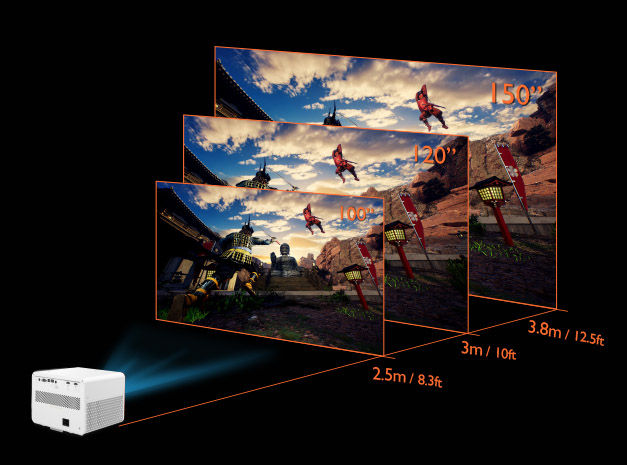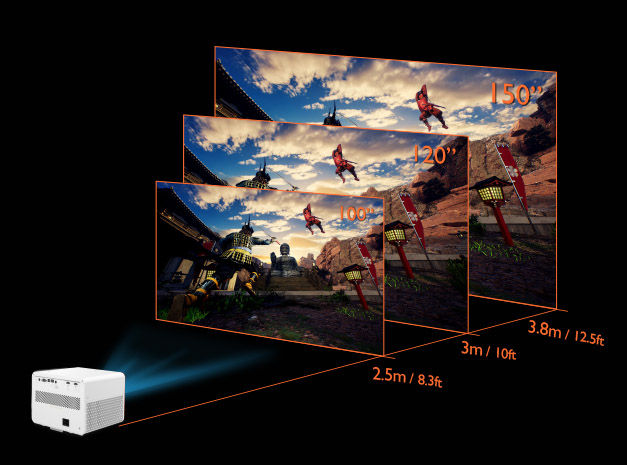 1.3X Zoom for Variable Throw Distances
X3000i maximizes available space with a range of throw distances for big-screen entertainment in tight quarters.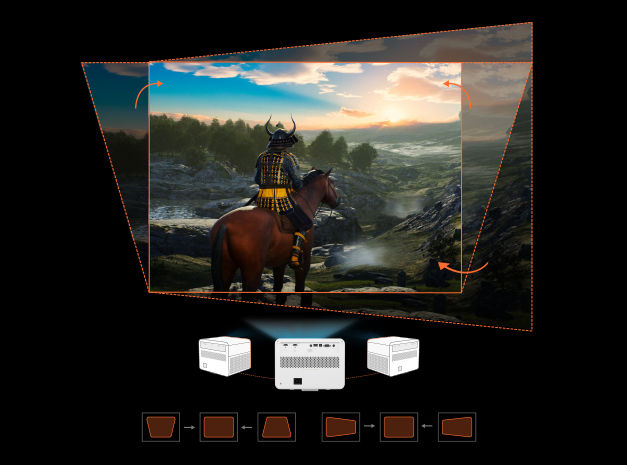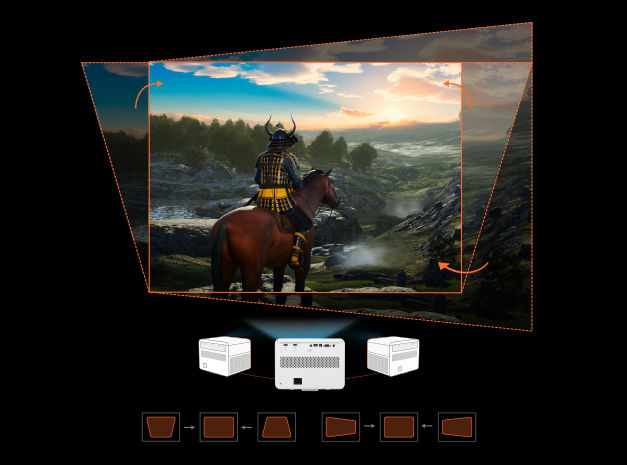 2D Keystone for Perfect Alignment
2D keystone eliminates trapezoid effects when projecting from diverse room locations for ease and convenience.
Expand Your Gaming Universe
BenQ lets you game on your terms. Whether it's a Sony PS5/PS4, Nintendo Switch, or Xbox Series X, dual HDMI 2.0b* universal connectivity has you covered.
*HDMI 2.0b is 4K 60Hz / 1080p 120Hz compatible for gaming
X3000i's audio return port with eARC allows Dolby Atmos and 7.1-channel audio pass through, transmitting the original-full resolution audio signal to your sound system via one HDMI cable. Enjoy gaming in a 360° sound bubble with a stunning three-dimensional effect.
JUMP IN ANYTIME WITH 3 DEDICATED GAME MODES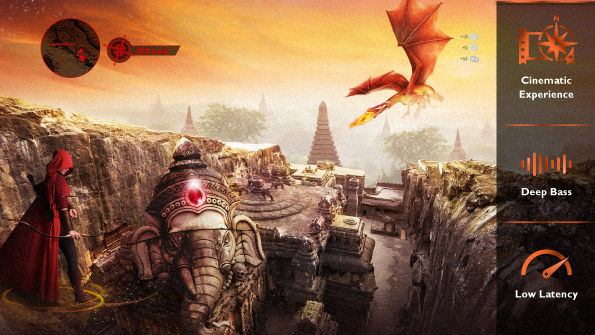 Full Cinematic Immersion for RPG
As you explore richly detailed ancient ruins, fully experience both the subtlety and intensity of the virtual world with powerful orchestral music and resounding bass.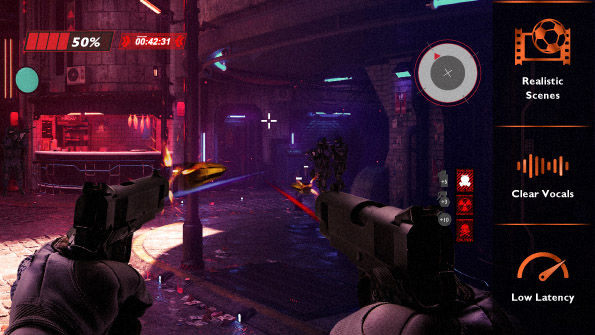 FPS Mode Marks Nearby Threats
Refined details reveal enemies hiding in shadows, while enhanced virtual surround stereo locates gunshots, explosions, and approaching footsteps to warn you of threats.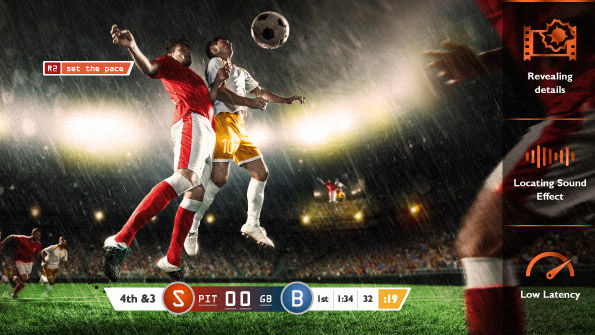 SPG Mode for Real-Time Thrills
Incredibly realistic green grass, diverse skin tones, vibrant uniforms, and accentuated details complement announcers' clear voices and the roar of the crowd for heart-pounding sports action.
Different but Same, Every Game
BenQ-exclusive Auto Colour Calibration balances WRGBYCM colour points for consistent vibrant colour, overcoming natural RGB decay over the lamp lifespan. Enjoy superior 4LED colour brightness, high contrast, and saturation for 10+ years* of gorgeous gaming quality, with spectacular colours lasting long after you've mastered your current gaming challenges.
*Based on 5 hours average daily use, 20,000 hours translates to 10+ years of enjoyment and savings